This coming Sunday the 29th will be THREE FULL WEEKS that my Grace & Strength group clients have been on the program. Since the start of their program, we have met weekly together either in my home, if they are part of my in-home group or via skype if they don't live local! I have LOVED getting to know these ladies, their stories and watching their weight loss journey.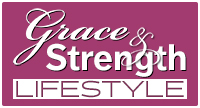 ---
Here are just a few of the testimonials that we have received about the Grace & Strength Lifestyle in 2012: Amy Perry (Selah), April, Anna, Heather, Barb, Kelly, and many more.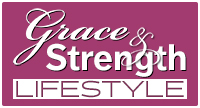 ---
Ready to Start Your Journey?
Are you ready to show YOURSELF some LOVE? Making your well being a priority is not about being selfish. This is about putting yourself first so that you can love and serve others well. We want to see you find wholeness, health, and freedom in every area of your life! We want you to love yourself!
If you are hesitating over a choice of a suitable program, check out how it works.
Learn More!