What is the Grace and Strength Lifestyle?
The Grace & Strength Lifestyle, at the most basic level is a Christian Weight Loss and Total Health Program. Our clients' success comes by focusing on the four key areas of a woman's health:
Body: Nutrition – Fitness – Weightloss
Soul: Thoughts – Desires – Emotions
Spirit: Your Weakness – His Power – Your victory
Community: Coaching – Supporting – Encouraging
Body
Soul
Spirit
Community
Most weight loss and health programs focus solely on your body: what to eat – when to eat – how to exercise – how often to exercise.
These are important, but they are just the beginning of a balanced approach to healthy living. The Grace and Strength Lifestyle focuses on a Biblical approach to nutrition – eating more of the foods that God has given us in their most natural and unaltered forms.
We then incorporate balanced and progressive challenges to your body that not only accelerate your weight loss, but also produce increased energy, focus, strength, determination, and much much more.
Our goal is to set you on a path, a "Lifestyle" if you will, that is balanced and sustainable for the rest of your life, not just until you reach your goal weight!!
At the core of who we are and how we process life is our soul. Our soul encompasses our mind, will, and emotions.
Our Mind: your thoughts, your intellect or your reason; your mind initiates an idea in your heart and executes that idea in your soul
Our Will: to choose, to refuse, to seek, to make a decision: all of which will decide our actions
Our Emotions: the feelings that saturate all that we experience and often override what our mind or our will would rather do
Through coaching, group discussion, self evaluation, and journaling, we go deep in this area and often uncover the actual roots of our struggles with weight – which more often than not, are much more significant than simply knowing what to eat and what not to eat.
Perhaps the most important component of the Grace and Strength Lifestyle is the Biblical focus of pursuing Christ's help as we overcome our own weaknesses.
"And He has said to me, "My grace is sufficient for you, for power is perfected in weakness." Most gladly, therefore, I will rather boast about my weaknesses, so that the power of Christ may dwell in me." – 2 Corinthians 12:9
What we have learned, is that all of us have weaknesses. For many of us, those weaknesses show up in the form of unwanted weight. As we continually learn to surrender our own weaknesses to the Lord, we find that His strength is not only enough, but it is more than enough. We aren't just conquerors in Christ, we are super conquerors!
At the end of the day, we often just need someone who we can talk to that can hear our struggles and encourage us as we make this difficult but rewarding journey.
The Grace and Strength Lifestyle has assembled a team of incredibly dynamic coaches and mentors who have all experienced their own struggle and eventual victory over obesity. They have a heart and passion for seeing you reach that same place of freedom!
In your weekly online meetings, you'll also be introduced and become a part of your very own peer group. This group is a private place where you'll walk along side other like-minded women who are traveling the same journey that you are. Many clients discover life-long friendships in these groups as they face this battle – together!
When paired with your Coach and with this group of warrior women, and Him, you will never walk this journey alone.
30-Day-New You
Daily support, encouragement, accountability and more are provided through a private and secret Facebook community.
Our Mentors and your peers participate in daily online meetings, challenges and discussions.
Coming Soon!
Coaching and Challenges
Live web-based video meetings with you, your coach and your private group of ladies walking the same journey. Extend your coaching session with studies to focus on weekly challenges for your body, soul, and spirit. Lesson series include topics on "Emotional Eating", "Balanced Living", "Identity in Christ", and more...
Accountability
More powerful than willpower! We will help you be accountable to yourself with daily journaling, accountable to your coach with daily check-ins, and accountable to your peer group with access to a Private Facebook community.
Private Facebook Community
Led by your Coach or Mentor. You will connect with other women, just like you, who are walking the same path as you are. You will receive daily inspiration, encouragement, support, recipe ideas, fitness challenges, and have all your questions answered. This is private and secret from the rest of the Facebook community and only you and your group can see what is posted.
Begin your Journey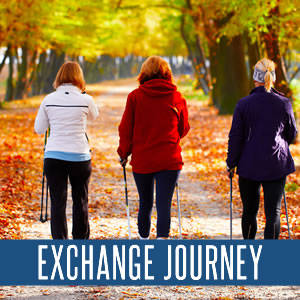 Online Weekly Group Bible Study

Weekly Spirit, Soul and Body Challenges

Private Facebook Community

Daily Support from our Coaches
Pricing and details