Maryellen's Story: Have you ever felt like you were trapped in your own skin? I have spent the last four years feeling like this; feeling as if things could never change. I tried to convince myself that living a "little overweight" was my new normal. I would stand in front of a mirror and press repeat on however many body positive phrases I could think of, trying to make everything ok. "Just get through one more day" I thought.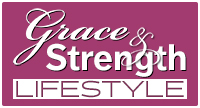 ---
Ready to Start Your Journey?
Are you ready to show YOURSELF some LOVE? Making your well being a priority is not about being selfish. This is about putting yourself first so that you can love and serve others well. We want to see you find wholeness, health, and freedom in every area of your life! We want you to love yourself!
If you are hesitating over a choice of a suitable program, check out how it works.
Learn More!