April's Story: Grace. How many of us really know what that word means? To me it means receiving something we don't deserve. My pastor, Dr. Chris Stephens, describes grace as "God meeting you at your greatest time of need". I came to a crossroads in my faith several months ago, where I knew I was either going to continue down a path of apathy, and a weakened belief in what my God can do, or choosing to run down the path of discipline and hope. I'm so glad I chose the latter.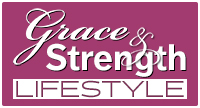 ---
Ready to Start Your Journey?
Are you ready to show YOURSELF some LOVE? Making your well being a priority is not about being selfish. This is about putting yourself first so that you can love and serve others well. We want to see you find wholeness, health, and freedom in every area of your life! We want you to love yourself!
If you are hesitating over a choice of a suitable program, check out how it works.
Learn More!