Wow...ok, where do I start! When I first entered this program I was not the heaviest I had been, but the heaviest in the way I felt about my weight and my future health. My husband and I were thinking about having one more child and after a visit to the doctor I was told that due to my consistent high blood pressure and obesity, a big change would have to be made in order to facilitate such an occasion. My weight had been an overshadowing issue since childhood.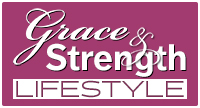 ---
Ready to Start Your Journey?
Are you ready to show YOURSELF some LOVE? Making your well being a priority is not about being selfish. This is about putting yourself first so that you can love and serve others well. We want to see you find wholeness, health, and freedom in every area of your life! We want you to love yourself!
If you are hesitating over a choice of a suitable program, check out how it works.
Learn More!