The Grace and Strength Lifestyle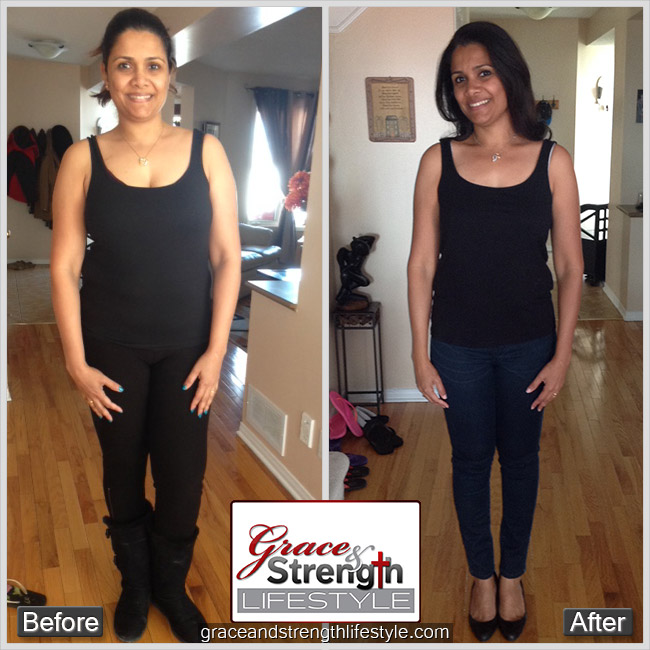 I was gaining weight for past few years and the more I stressed on the more I put on. Due to my joint pain it was getting difficult in my movements and I always wanted to lose weight but didn't know how. Around that time I met my friend and she lost around 45KG and I was very impressed. She asked me to read the testimony on the grace and strength website. After reading I knew God is leading me to this.
Grace and Strength helped me to learn the aspects of food and what it does to us. I enjoyed the weekly bible study and the team. They care for you and they pray for you. In around 5 months I lost 35lb and I feel better and learned how important to watch your food to maintain a healthy living. The weekly assignments enlightened my understanding of food products and the importance of reading labels on the food products. This program also helped my kids and husband to watch what they eat.
I must say this program help me, my family and my friends. Healthy community is the strength of a country and it starts with each individual, their family and friends. I thank God for leading me to Grace and Strength.
It's not only about how you look, it's about how healthy you feel. Our body is a temple of God and we have to keep it healthy and pure.
---
* Individual results may vary.
Ready to Start Your Journey?
Are you ready to show YOURSELF some LOVE? Making your well being a priority is not about being selfish. This is about putting yourself first so that you can love and serve others well. We want to see you find wholeness, health, and freedom in every area of your life! We want you to love yourself!
If you are hesitating over a choice of a suitable program, check out how it works.
Learn More!