The Grace and Strength Lifestyle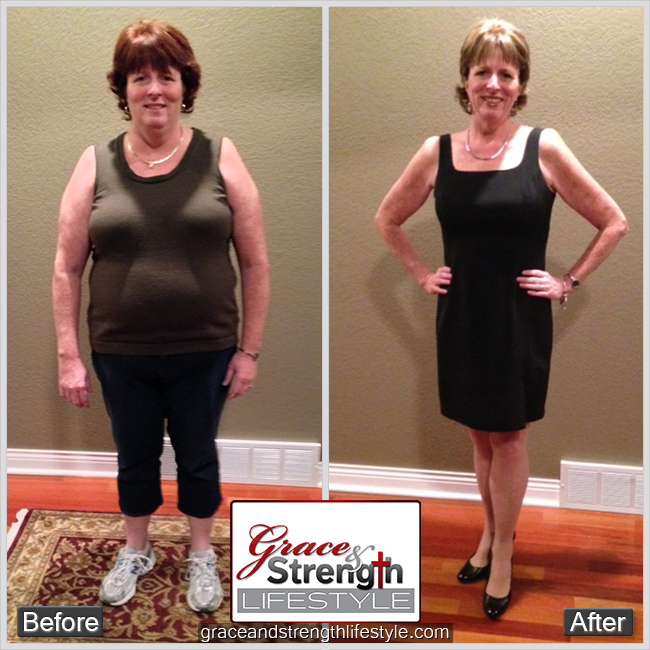 From the bondage of slavery in Egypt (my food addiction) Ex 2 : 23-25
My body was so overwhelmed with weight from my food addiction that my relationship with my God, my family and my friends was being derailed.
To wandering in the desert (doing my own thing) Ex 14-16; Num 33
I had no idea that the sin of my addiction was getting in the way of my relationship with Christ, family, friends and the call of God on my life.
Thru the Red Sea: (through confession, repentance, and forgiveness - idols of my heart continue to be dethroned - letting the Sea close behind me, so that I don't go back to my addiction) Ex 15
Through this journey with Grace and Strength, I have found that my God is faithful and just to do what he says He's going to do and that He will bring to completion what He has started. Through confession, repentance, and forgiveness, I have come to realize that Christ is guiding me and my family on the road to wholeness. My prayer now is that others will be able to see His light shine through my brokenness.
To Canaan, the land flowing with milk and honey - (keeping the boundaries even in the promise land) Ex 3 : 8, 17
I'm not perfect, but I thank and praise the Lord that He is restoring me physically, mentally, emotionally, and spiritually. Grace and Strength has taught me that Christ is the Rock that I need to lean on because this journey of weight is not about being "skinny" it's about being "healthy and whole".
God has brought me through the bondage of food addiction to the land of Canaan which flows with milk and honey. Taste and see that the Lord is good. Ps 34:8
Christ is the true center of this program. I encourage you to seek the Lord's guidance! You will get out of the Grace and Strength Lifestyle program what you put into it. Give it your all, you won't regret it!!! He is Faithful…
In Christ,
Kim C., Cedar Falls, IA
---
* Individual results may vary.
Ready to Start Your Journey?
Are you ready to show YOURSELF some LOVE? Making your well being a priority is not about being selfish. This is about putting yourself first so that you can love and serve others well. We want to see you find wholeness, health, and freedom in every area of your life! We want you to love yourself!
If you are hesitating over a choice of a suitable program, check out how it works.
Learn More!