The Grace and Strength Lifestyle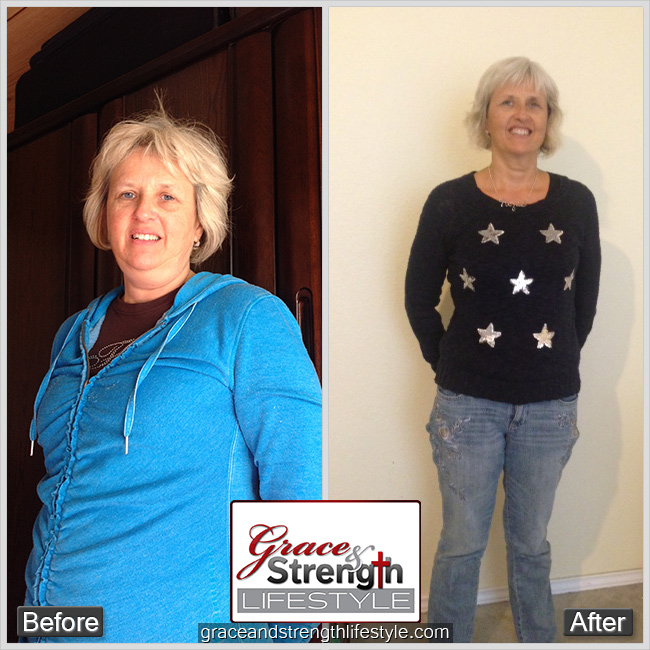 My Grace and Strength journey has been an adventure of trust, every step of the way. It seems there was always something to wonder about, expect to fail at or not do it right. It was and is a lesson in giving up my way for His way, trusting Him and good others in the journey to better health. I joined Grace and Strength because I have struggled for 40 plus years with various eating disorders. I knew I could not do the work alone because clearly going it alone had not worked for me. I was stuck in a sin [cycle] with food, shame, starve, sin, shame, starve, much more shame cycle...the tyranny of endless years of failure and dashed hopes.
Spiritualizing my attempts to lose weight by calling a Daniel fast or a 40 day fast, or a 40 plus day fast, why not??? Lost in the forest, afraid and ashamed, so many years of false hope and broken promises to God, self and others. The roller coaster ride of despair. I needed accountability. Actually I needed Jesus and some good accountability...and here I am today 60 lbs lighter.
It has been a journey of faith. Trusting a process, believing.
I would get on the scale after all those years of failure, expecting the worst because for the first time in forever, I was actually feeding my body, not starving or stuffing...guess what? My body, designed by God has responded to His call to come into the light, eat of the finest of fare, letting Him meet my inner needs, be my source, my strength and the power to walk and live differently.
All I can say is, there is hope! If God can bring me through this journey, He can do it for you too! Doesn't matter how many years of failure you have behind you, in God's grace and by His strength, which can truly be behind you!*
He is able to accomplish that which concerns us! May you too find Him as the One who meets your deepest need, french fries and foodstuff has failed me, Jesus is bringing me life in a struggle I thought would kill me. He is the One who sets us free.
~Allison
---
* Individual results may vary.
Ready to Start Your Journey?
Are you ready to show YOURSELF some LOVE? Making your well being a priority is not about being selfish. This is about putting yourself first so that you can love and serve others well. We want to see you find wholeness, health, and freedom in every area of your life! We want you to love yourself!
If you are hesitating over a choice of a suitable program, check out how it works.
Learn More!