The Grace and Strength Lifestyle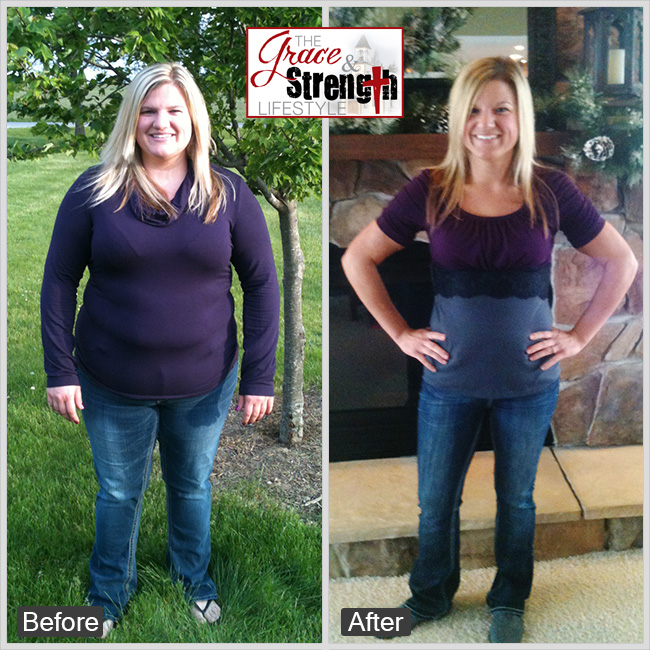 I am here to tell you that I was completely entangled in captivity to an unhealthy relationship with food.
I am 24 years old. I would say that for the first 22 ½ years of my life, I never thought about the consequences of the food I was putting in my mouth. Now, I always was overweight and I loathed that aspect of myself, but I never understood the deeper bondage brought on by my addiction to food. Some may call me an extremist, but I am here to tell you that I was completely entangled in captivity to an unhealthy relationship with food. Satan had me in one of the greatest strongholds I have ever experienced.
Praise Jesus that one night in April 2012, my sister Emily and I went to a Selah concert with a group of friends. I was sitting in a room, listening to Amy Perry's amazing testimony of God's work in her life through the Grace and Strength Lifestyle for the second time. It was so convincing and neither Emily nor I stopped thinking about if for a few days. Emily, however, got the nerve up to call Cyndi and look into joining the battle. Next thing I knew, I was talking on the phone with Cyndi myself and we were signed up and started the Grace and Strength Lifestyle in May of 2012.
These past seven months have held some of the greatest growing experiences of my life. God is continually transforming me and renewing my heart. Without His unfailing love and grace, I would not be typing this today. Through serious hard work and a lot of self-sacrificing and complete reliance on the heavenly Father, the chains of my bondage have been broken. Christ has set me free! If not for the loving support and well guided direction given through the Grace and Strength Lifestyle, I never would have sought this change in my life. Because of your help, I am a living example of transformation through Christ Jesus. I can't say thank you enough.
Weight loss is not a key to happiness. But, I can tell you that conquering the psychological bondage of an addiction to food has brought me a great joy. I know that I can do this through the strength of Christ. He has brought me so far. I went from being a girl with next to zero self-confidence wrapped in a ball of insecurities, to a woman freed by God, boldly surrendered to His will. By His grace and to further bring His Name glory, I am looking forward to the marrying the man He has ordained to be my husband. Who knew that freedom would bring so much to my life! Praise God from whom all blessings flow!
---
* Individual results may vary.
Ready to Start Your Journey?
Are you ready to show YOURSELF some LOVE? Making your well being a priority is not about being selfish. This is about putting yourself first so that you can love and serve others well. We want to see you find wholeness, health, and freedom in every area of your life! We want you to love yourself!
If you are hesitating over a choice of a suitable program, check out how it works.
Learn More!