The Grace and Strength Lifestyle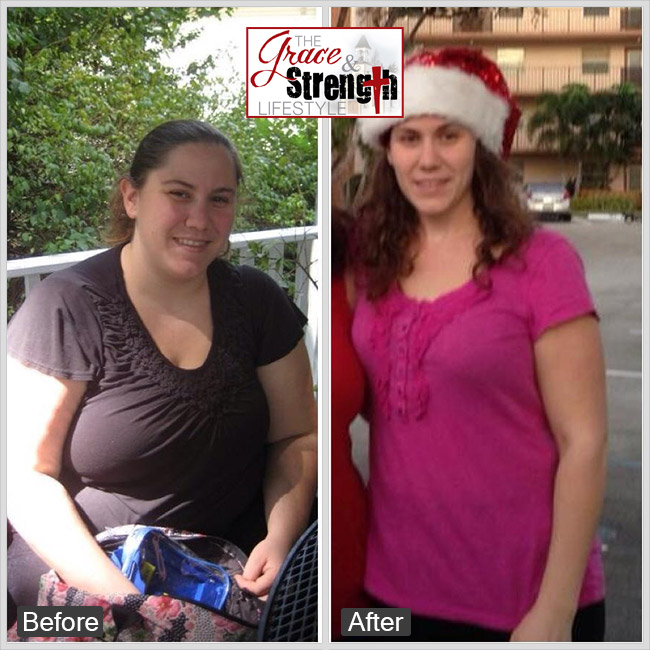 I had the pleasure of coaching a wonderful woman, dear friend and super mom, Lora! When Lora and I first met, we had many things in common. She was my daughters Occupational Therapist at the hospital. Since my daughter was a very frequent visitor at the hospital...it was like we were instant friends. Our daughters had very similar issues but with very different diagnosis'. We bonded in the hospital a little too well.
We invented "Vending Machine Dates!" This was when one of our kids were inpatient, we would come over and bring sweets and take the momma on a date to the vending machine. We couldn't go too far if our kiddos were hospitalized...so vending machine dates were ideal. We could get our junk food and always justified it with the struggles we faced with our special needs kids or our lack of sleep.
Lora and I really didn't go too many months without seeing each other, because let's face it...being in the hospital was like social hour to our kids! We would indulge on eating out, ice cream, cupcakes, lattes and of course our vending machine dates. We knew exactly what "comfort food" was good on the hospital menu and knew all too well that they would bring us unlimited cookies if we asked.
We were both overweight! We both justified it....we were kindred spirits!
Thankfully, while I was on the program...my daughter only had to go in the hospital one or two times. Lora's daughter was super healthy and doing great. I graduated the Grace & Strength Program and Lora started it. Even better, I was able to coach her. I knew exactly when and why she would turn to food. So I could predict it...or she would fess up! I'm not sure how many calls we had where Lora would call me and say, " I'm done! I'm buying a cake....not a slice, Stacie...but a WHOLE cake. I'm buying a cake and eating it today. " I'm pretty sure to my knowledge...I was able to "talk her off the ledge" each time!
Half way through her journey, we had a conversation about herself. She could see herself losing weight and was happy. But seemed to be on a different spiritual journey than the rest of the girls. She was disappointed, because sometimes she still didn't see eye to eye with God. She just wasn't to the point where saying a prayer would help her say no to food. We talked about how this was ok and how she would reach that place eventually. Thus, the reason this is a lifestyle change, a journey....rather than just a diet.
We talked a lot that night. I had realized that Lora didn't see herself the way we all saw her. She didn't look at herself the way God looked at her.
Lora is a miracle! Lora is the most dedicated, hard working, kind, loyal, spirited mom and friend! She is a joy to be around. She is what inspired me to fight harder and be a better special needs momma. Lora worked at the hospital for a while, before meeting a sweet baby girl fighting for her life.
Flashback to about 5 years ago...
Mariah* was hospitalized with infantile Leukemia and wasn't expected to make a miraculous recovery. Mariah's parents had left her at the hospital and abandoned their child to fight cancer alone. This was unspeakable in Lora's eyes. Gradually, she started to spend more and more time with Mariah. She would come in before and after work, just to work with Mariah and love on her. Every kid that had cancer deserved a person in their life to snuggle and love on them. For Mariah, this was Lora. Mariah started to recover and went into remission. However, the cancer had left some lasting special needs. Mariah was on oxygen and had a feeding tube. Lora prayed about Mariah and felt she needed to take temporary custody of her. To make a super long story short....Lora ended up officially adopting Mariah as a single mom.
Mariah and Lora are like two peas in a pod. Lora is Mariah's miracle....
Flashback to today...
Slowly but surely, through Grace & Strength... Lora started to realized how special she was. She started to feel comfortable in her own skin. She found her mothering duties easier because she could move around more freely without the excess weight. Slowly but surely, Lora lost over 100 pounds!!! Hospital staff would start to pass Lora in the hallways, not realizing it was her! Lora felt great about establishing healthy eating habits for herself and setting an example for Mariah. She had never made the connection between God and food...until recently!
At 100lbs + lighter**, Lora looks and feels like a different person. She has been maintaining her weight successfully for a few months now! The last year, our daughters have had minimal hospitalizations (wahoo!!)... but we've been able to stay connected and see each other through group and help each other through texting! Watching the transformation as a friend AND a coach was inspiring to me! I am so blessed to have the pleasure of standing by Lora through this journey....one that I know has changed both our lives!
*name changed to protect identity
---
* Individual results may vary.
Ready to Start Your Journey?
Are you ready to show YOURSELF some LOVE? Making your well being a priority is not about being selfish. This is about putting yourself first so that you can love and serve others well. We want to see you find wholeness, health, and freedom in every area of your life! We want you to love yourself!
If you are hesitating over a choice of a suitable program, check out how it works.
Learn More!