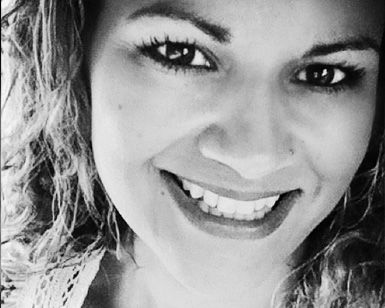 As the newest lifestyle coach with Grace and Strength I wanted to take this moment to explain how this journey of weight loss and freedom began. February 4th 2012 was the day I said good-bye as I watched my husband get on a plane for Afghanistan. I had known fears prior to this date and had known them well but the depth of my fear and worry had taken on a form that I had never experienced before in my life.
"I am strong and courageous. I am not afraid or terrified for the LORD My God goes with me; he will never leave me nor forsake me."
I immediately knew that my love for the Lord and the truth I knew of HIM being my Sovereign Father would be put to the test. I could feel the Enemy breathing down me and saying, "Now I've got you right where I want you!" The following morning after church I had this deep desire to stay busy. Even though I had begun a routine of walking down the road since my husband's departure and it had become a healthy habit that in some unclear way, I was beginning to enjoy, but there was minimal weight loss even after a month of him leaving. I knew I needed something more. I was lacking encouragers, women who would pray over specifically this stronghold of obesity in my life, who would guide me along the way of becoming free, and who had walked this road before me. And then I learned about the Grace and Strength Lifestyle from a dear friend of mine who is now also a lifestyle coach, Lindsay Cotton. Witnessing her weight loss a month into her journey was simply amazing.
After praying long and deep with my husband about the Grace and Strength Lifestyle, I took that leap of faith and begun the change on March 10th 2012. Over the next few months my initial goal of loosing weight to feel better while riding horses took a back burner to the new goal of learning how to be obedient and how to submit my fears to the Lord. The Word of God through the Holy Spirit revealed to me that I was very focused on trying to change things that were not meant for me to change and I was overlooking things that I could change within my soul and flesh that had long been ignored and had now such a stronghold on my life. These personal difficulties were lifelong lies that Satan had whispered into me and I had turned an ear to him and believed his lies. Much like Eve in the garden I was listening to deception and that deception was at the root of my sin. I could not change the fact that my husband was in a war territory so many thousands of miles away but I could learn to submit my fears to the Lord. I could learn how to put off the old man and put on Godliness. (Adapted from Colossians 3:9)
While following the strict protocol involved with the Grace and Strength Lifestyle I found myself dealing with anger and resentment for foods that I could not have at that time. But with the truths from the Lord and strong coaching and with encouragement from the group of ladies in the Grace and Strength program, I was able to reach my goal of -90 pounds in 5 months and 13 days. It was truly by the Grace of God and by HIS Word that I was able to remain obedient and focused.
When I think about the opportunity I have been given by the Lord to be a lifestyle coach with Grace and Strength I am literally brought to my knees in overwhelming JOY and amazement in how careful, loving, and timely our God is. Sharing, encouraging, and witnessing women deepen their walk with the Lord is a joy and pleasure to do for me. I think about where I was not only physically but spiritually a year ago today, it is so clear to me that I must trust in the Lord and HIS providence because it I HE that has provided such freedom and clarity. I long to pour these truths and steps into other ladies who are living in that FEAR ... and I look forward to the day that they can say to me, "I am strong and courageous. I am not afraid or terrified for the LORD My God goes with me; he will never leave me nor forsake me." (Adapted from Deuteronomy 31:6)
Maybe your FEAR doesn't look like mine, maybe your FEAR comes in the form of a health/emotional diagnosis, a physical handicap, a sick child, a wayward husband, or even the mere fact that you have been trying to lose weight your whole life and have failed over and over again. The root of your FEAR may be disguised to you or it may be very clear to you, but with all honesty you and I both know that it is present and it NEEDS to be revealed through the Word of God and dealt with so that you may begin living your life and sharing your life with the HOPE that dwells within you for that is your purpose, To Love and Glorify HIM.
---
---
* Individual results may vary.
Ready to Start Your Journey?
Are you ready to show YOURSELF some LOVE? Making your well being a priority is not about being selfish. This is about putting yourself first so that you can love and serve others well. We want to see you find wholeness, health, and freedom in every area of your life! We want you to love yourself!
If you are hesitating over a choice of a suitable program, check out how it works.
Learn More!