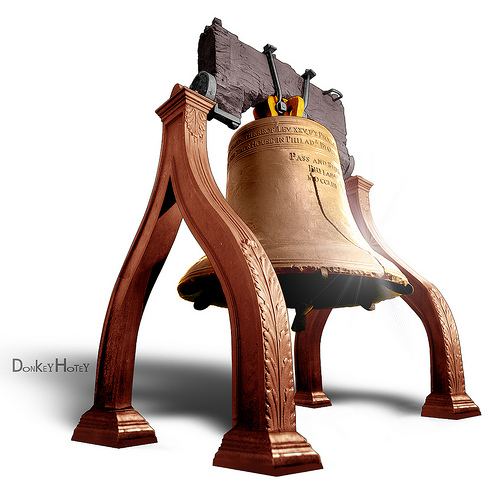 As we approach the Fourth of July Holiday, it is always a great time of the year to reflect on our freedoms. Not only the constitutional freedoms we have and celebrate in the United States, but personal, individual ones that are just as near and dear to us as well. Today I want to talk to you about the freedom that can come through a Christian Diet Program.
Webster's dictionary defines freedom as: the state of being free; exemption from the power and control of another.
Wow! How many of us can honestly say that at some point in our lives we have let something have more power and control of us than we should of? I know I have! The "something" was food and the "someone" was me!
I was choosing to stay in the bondage even though I hated it! Every time I ate a honey bun instead of an apple, every day that went by that I stayed on the couch instead of going for a walk.......turned out to be a jail cell that was made by me!
I found freedom in the overwhelming desire to finally get serious and be willing to make changes that slowly but surely led me right out of my self-made captivity! The phrase "freedom isn't free" rings so true because having this type of freedom (as with any freedom) will cost you something. It will cost you time, dedication, commitment and sacrifice. BUT in the end you WILL BE FREE!
Through the Christian diet of the Grace and Strength Lifestyle, you can embrace that freedom ....free of being unhealthy, free from being overweight, free from always running to food as a comfort, I encourage you to contact Cyndi Benson Ministries as your first step to freedom in this area.
Come on! Run to your own Liberty Bell and ring it hard as you can as you begin to Let Freedom Ring in your own life!
---
* Individual results may vary.
Ready to Start Your Journey?
Are you ready to show YOURSELF some LOVE? Making your well being a priority is not about being selfish. This is about putting yourself first so that you can love and serve others well. We want to see you find wholeness, health, and freedom in every area of your life! We want you to love yourself!
If you are hesitating over a choice of a suitable program, check out how it works.
Learn More!