The Grace and Strength Lifestyle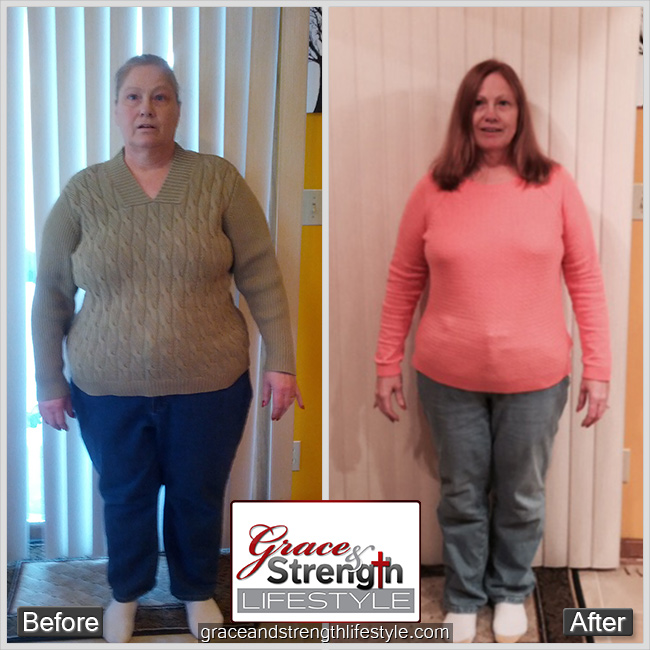 My journey with Grace and Strength Lifestyle began in Feb. In the past I had tried many other diet programs, loose weight, only to gain it all back and then some. But my problem with food was more a heart problem then a head problem. I needed to get my heart right with God so that food would no longer control my life. I needed to learn to go to God when I had problems instead of turning to food to comfort me.
Through the Grace and Strength Lifestyle program I have learned better nutrition and portion control. The weekly Bible study group meetings and support from the other members kept me going week to week.
My coach Monica gave me tools to use and homework to help me learn about the Grace and Strength God has given to me to continue in this journey as well as how to cope with other stresses in life.
My journey is not over. I have lost 88# and now will begin the process of keeping it off. Grace and Strength Lifestyle with be with me on this journey also as part of the alumnus group.
---
* Individual results may vary.
Ready to Start Your Journey?
Are you ready to show YOURSELF some LOVE? Making your well being a priority is not about being selfish. This is about putting yourself first so that you can love and serve others well. We want to see you find wholeness, health, and freedom in every area of your life! We want you to love yourself!
If you are hesitating over a choice of a suitable program, check out how it works.
Learn More!