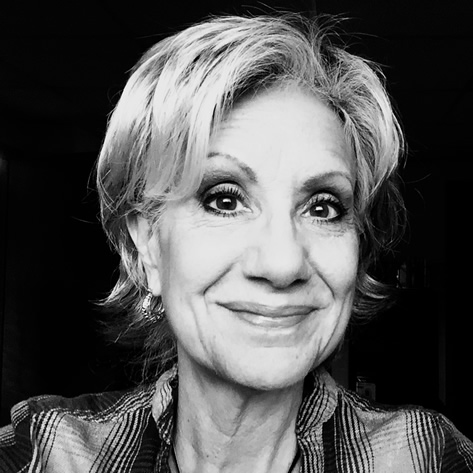 Lifestyle Coach
I am a person who loves Jesus, family, people, life and look forward to eternity once I've fulfilled the plan God has for me here on earth!I've been married to my husband Tom for 32 years, have six children all married and thirteen grandchildren! We are empty-nesters and for that reason I love, love, love being a health coach to help fill the nurturing part of my life that isn't as prevalent as before and to help women.
I work from home holding three contracts for a 500 fortune company taking customer service calls on the front lines, answering customer emails but mainly providing quality control to ensure our agents follow protocol set forth by the company. Prior to that I've always been a bookkeeper. I sit a lot!!!!
I am interested in holistic/alternative medicine, organic foods, essential oils, anything God created (except the fallen one) and am convinced that our bodies prosper when we walk with Him and stay away from man-made foods and medicines (except in acute situations). This is my passion and am constantly learning all I can.
I am an upstate New Yorker as of this writing but will be heading back to Venice FL in God's perfect timing (before next winter please Lord!).
My Prayer For You
I pray that you will come to love yourself as much as Jesus loves you. That the journey will bring you closer to Him and that you will be empowered to fulfill the plan He has for your life! You are truly precious and a gift to the body of Christ!
My Testimony
Can I be honest? I really DISLIKE TESTIMONIES. Why? Because they belong to someone else, probably not true and NOT me. When I saw a friend on FB lose a significant amount of weight, I was impressed. A year later I noticed she was keeping it off so I asked her about The Grace & Strength Lifestyle program and I am SO glad I did!
I am a believer, known as a 'faith' person and yet was found lacking. I set a weight goal not really believing I'd get there. I reached it in disbelief so I set another one. Well praise the Lord and with the help of the Lord, I reached that one too! At my age!!! Post menopausal and I'm ashamed to say, with doubt!!!! I now wear the same size I did in my 20's and BB (before babies!). Did I have any extra time? No. Did I have the energy?, No, no, no. But PRAISE THE LORD all it took was the first step then the next. Telling myself I can do ANYTHING for 30 days. Then I'd say it the next 30 days. On the G&S program it only took me 3 sets of 30 days to reach my first goal! Do not believe the lie of the devil. Do not, do not, do not. My "why" statement was birthed out of always saying for decades "some day" I'll lose the weight. So when it became challenging to keep up with my kids and grandkids, when my knee and my hip started to hurt, when I felt my body spiral down to an unhealthy state, I knew that "some day" had come! If you find yourself at that point, come let us help you, your very life maybe depending on it. There shall not be ONE FEEBLE AMONG US! Amen <3
Invest in yourself to achieve your weight loss and lifestyle goals!